Why Must Diane Grow Up?
I know!
She's a dynamic television character who has exquisitely entertained us on Tuesday nights on ABC for 4 seasons. The whip smart, mini girl Boss, 1/2 of the Jack and Diane duo well sorta runs the Johnson household. I must say that her relationship with family friend Charles keeps me on my toes with the little humans I encounter and has me equally keeled over in laughter. You literally can't make up their exchanges. (THANK YOU KENYA BARRIS! )
Diane is a diabolical and absolutely divine iteration of the dynamic minds of young black girls. She's a perfect gumbo of cutesy, brilliance, humor, and an unchallenged confidence. I absolutely love and LIVE for her!
She's quite a remarkable character. And here I am finding myself unpacking the feelings many parents feel when their children are growing up too fast.
I want time to stand still.
With each Instagram post and red carpet slay, I see little Diane turning into this equally brilliant teenager.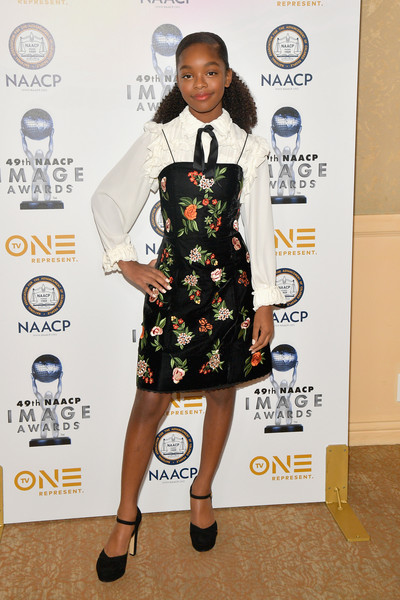 IRL, she is already brokering creative deals and taking charge of growing her talents and name in Hollywood. So as much as I would love her to be little forever, the world is waiting for and everything she has to offer.
And, I can't be mad at that.